There's something special about taking your children, and then your children's children, to the Nature Center. Seeing the animals and play areas through their eyes helps you rediscover memories that had long been stored away. There's a sense of belonging, and a beautiful knowledge that one day, this little one might just carry on the tradition and visit the Nature Center with their own children.
In a few years, the WNC Nature Center will celebrate its 50th anniversary. How do we make sure it is still here and thriving for the next 50 years? The long and short of it is that we cannot, unless we give a gift beyond our lifetimes.
The Friends of the WNC Nature Center have launched a formal Legacy Giving program to ensure future generations get to experience the plants and animals of the Southern Appalachians Mountains firsthand at the Nature Center. 
Legacy giving has already played an important role in the Friends of the WNC Nature Center's story. When the pandemic temporarily closed the Nature Center for six months, there was a significant loss in funds usually generated by guests purchasing memberships, event tickets, and items from the Gift Shop. The survival of the Friends was greatly helped by donations provided through planned gifts that arrived that spring. 
One such gift was given by Dr. Steven Alan Williams, who passed away in late 2019 after an extended battle with cancer. Steven was simply a wonderful person who loved animals of all kinds, especially his miniature Schnauzers, pictured below. An Asheville native, he deeply appreciated the Nature Center throughout his life and believed in the Nature Center's mission of conservation and education in support of native Appalachian species.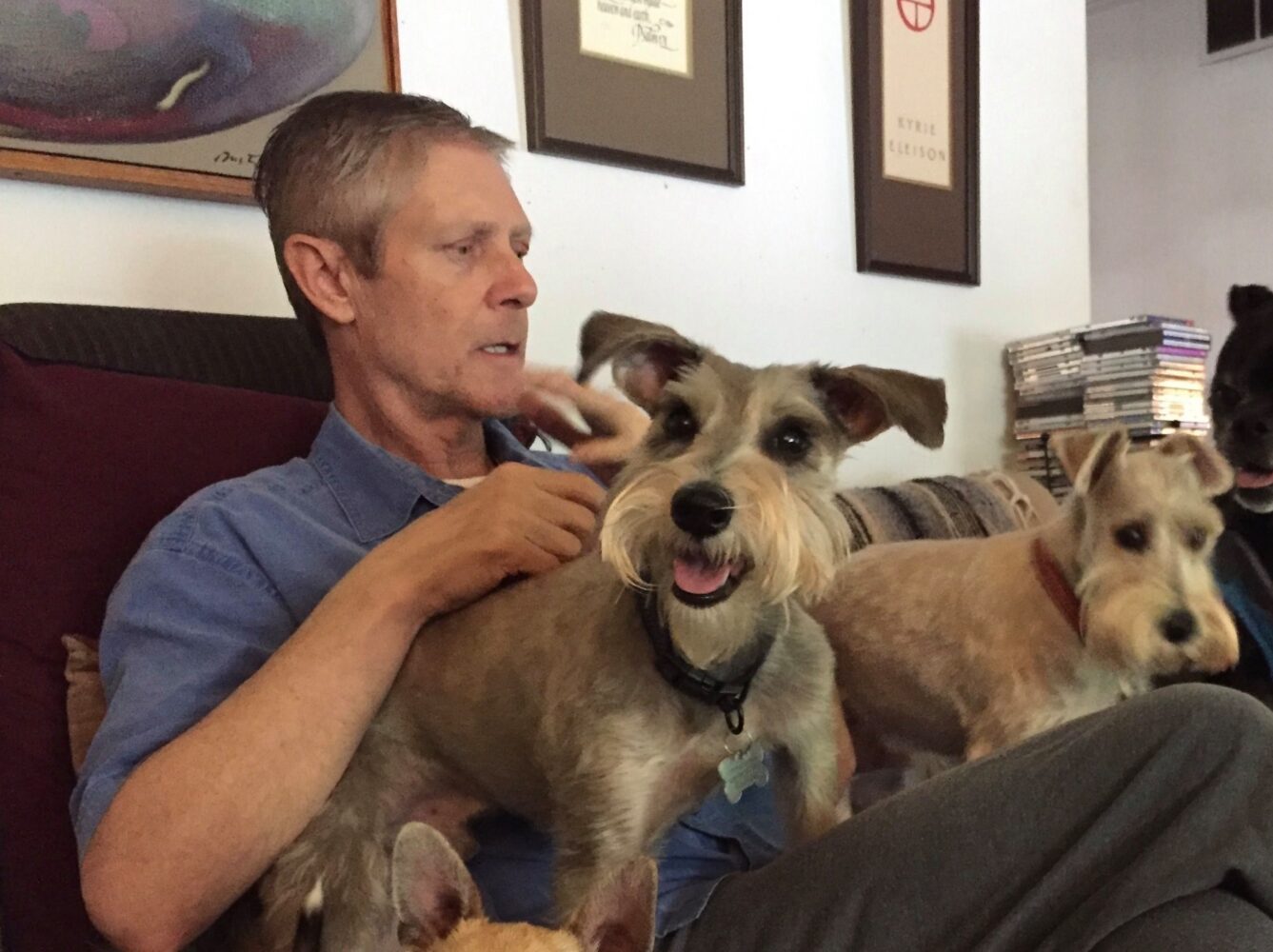 Steven built his career on his love for music, being an exceptional musician, teacher, and mentor throughout his life. As we reflect on our past and consider our futures, it can be disconcerting to recognize how fleeting our time on this earth is. Steven was able to realize that the symphony of his life was coming to an end, and he chose to leave a legacy gift to the Friends of the WNC Nature Center that would resonate for years to come. 
By naming the Friends of the WNC Nature Center as a beneficiary of your will or trust, life insurance policy, or retirement plan, you help prepare us for every challenge and let us plan for the future. To leave a gift in your will, simply share this sentence with your attorney or financial planner: "I bequeath $___ or ___% of my estate to The Friends of the WNC Nature Center (Tax ID #23-7412910), PO Box 19151, Asheville, NC 28815. For more information, please contact Director of Development Kate Frost at outreach@wildwnc.org.