February 11 was a dreary, drizzly day for most, but at the WNC Nature Center, high spirits couldn't be dampened. New red foxes Samson and Bonita were able to enter their new forever home at the WNC Nature Center.
Samson and Bonita were rescued as kits with poorly healed leg injuries in March and April 2020, shortly after they were born. It was suspected that they had been caught in leg-hold traps, and both had to have a leg amputated to help with pain management and future arthritis issues. While they aren't siblings, Samson and Bonita have formed a connection with each other, and the WNC Nature Center was able to provide a home for them both.
"The Nature Center has long provided excellent care for animals that, for one reason or another, could not live in the wild," said WNC Nature Center Director Chris Gentile. "We are so excited to be able to welcome red foxes back to our Center."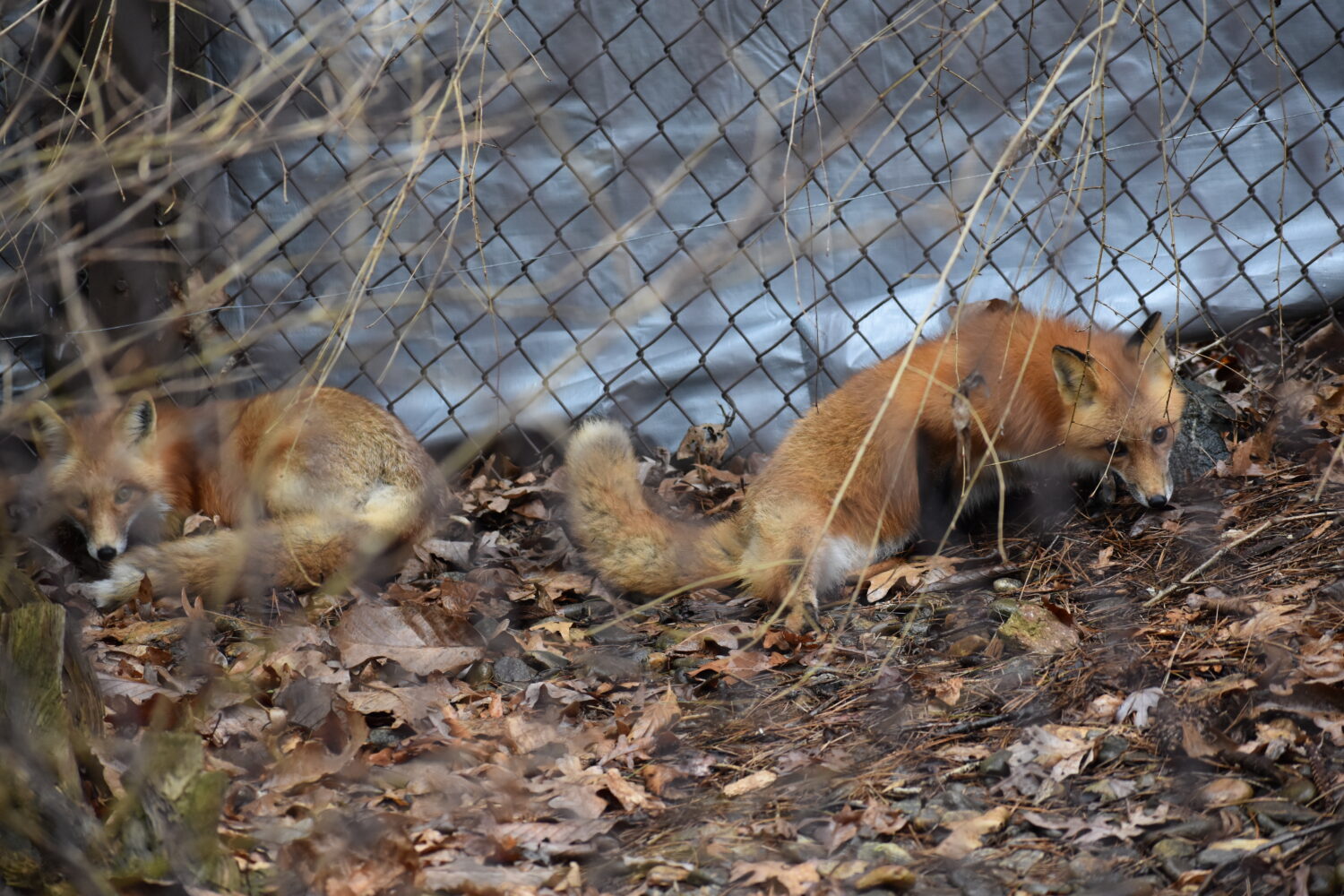 While these red foxes have distinct faces, the easiest way to tell them apart is their missing leg. Samson is missing his front leg, and Bonita is missing her back leg. These young foxes will turn one year old this spring. They may be shy at first, so take time to look through their habitat to find them.
Come see Samson and Bonita in their new home! You can symbolically adopt these red foxes and support their enrichment and habitat improvements by visiting wildwnc.org/adopt. The Nature Center Gift Shop is also working on getting special three-legged red fox ornaments and magnets to celebrate these two!