Appearance: Similar to the Nigerian Dwarf goat, the American Pygmy is a small goat that only reaches one to two feet in height.  They vary widely in coloration including white, tan, caramel, gray, and black.
Behavior: Pygmy goats were bred to be companions and are common petting zoo animals.
Range: Domestic American Pygmy goats are found throughout the world but are native to West Africa.
Diet: They mainly eat vegetation including grasses and alfalfa.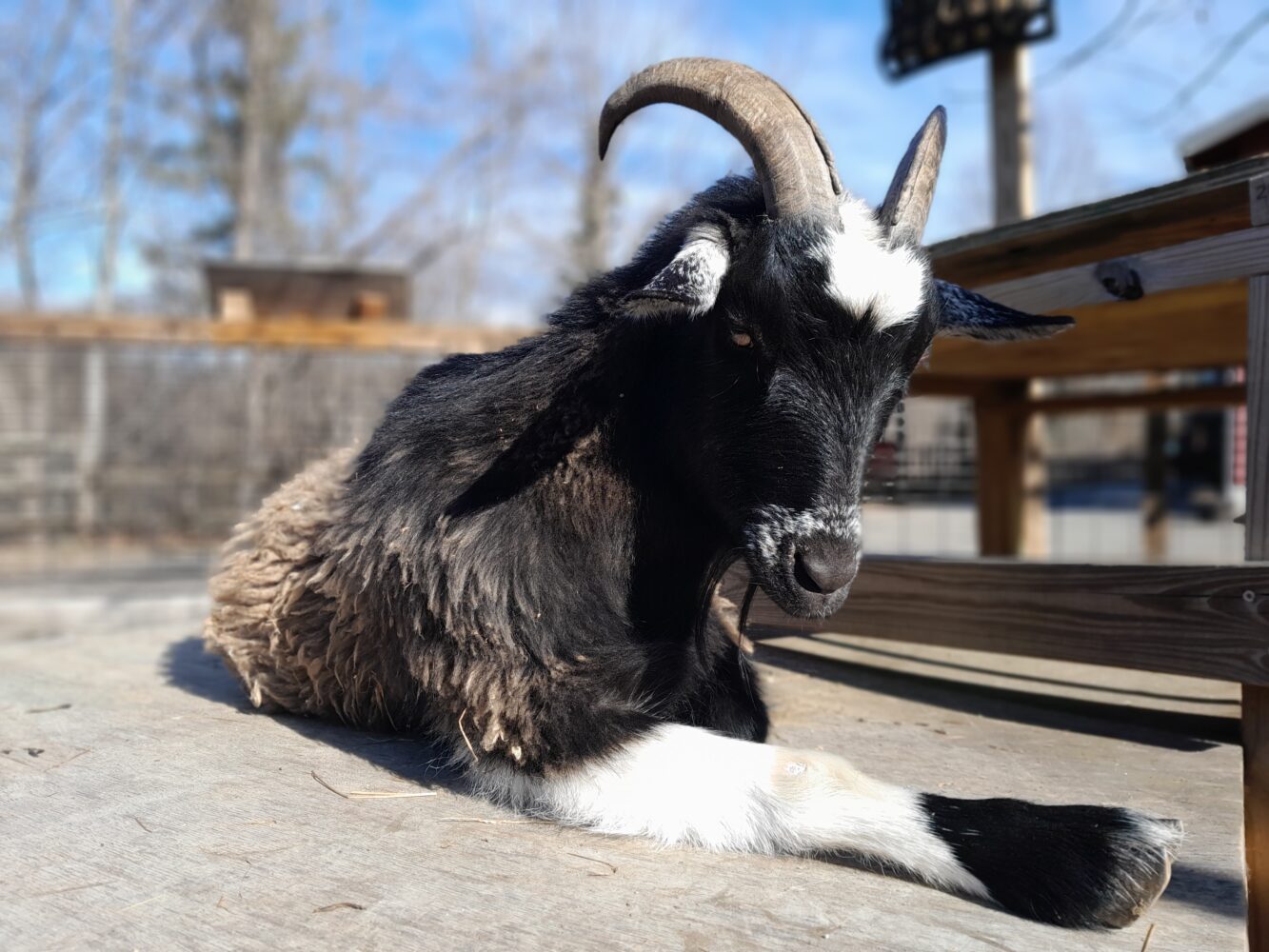 Bryan
Date of Birth: May 1, 2016
Bryan was the last of his herd on a local farm and was donated to the WNC Nature Center to stay social. He now shares a stall with Roddy, the Nigerian Dwarf goat, in the barn!
What makes Bryan unique? Bryan is one of the newest farm animals at the Nature Center! He loves being social with the other animals and our volunteers.