The Board of Directors of the Friends of the WNC Nature Center is pleased to welcome Kate Frost as the next Executive Director of the Friends of the WNC Nature Center. Frost began her role as Executive Director on July 1, 2023, after the retirement of Karen Babcock, who had served as Executive Director since September 2018. Frost worked alongside Babcock for four years as the nonprofit's Development and Marketing Director.

Frost has a solid history of nonprofit leadership. Prior to her role as Development and Marketing Director for Friends, she most recently served as Resource Development Director for Children First/Communities in Schools of Buncombe County and Development Associate at Givens Communities. After spending thirteen years working alongside nonprofits to serve young children and their families, college students, and senior adults, she made the move from human services to animal welfare, joining the Friends of the WNC Nature Center in 2019. 

During her four-year tenure in Development for the Friends, Frost quadrupled individual giving and doubled special events revenues. She developed strong marketing partnerships with the community, including WNC Farmers Market, Asheville City Soccer Club, and Highland Brewing, successfully managing and growing the WNC Nature Center's communications and marketing presence.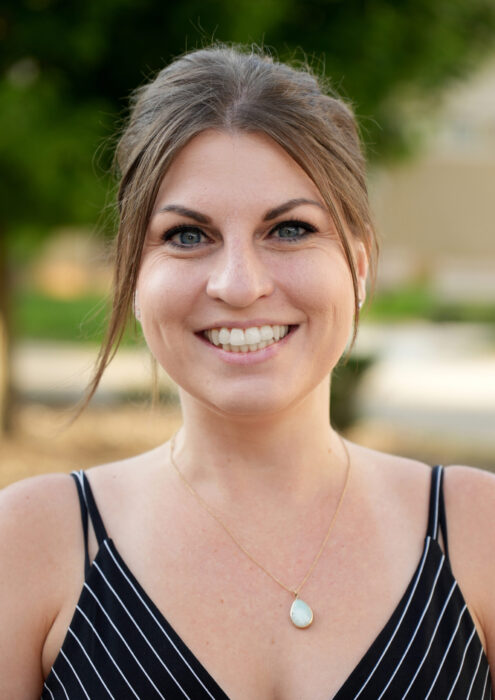 "Kate has been integral to us," says Nature Center Director Chris Gentile. "She has worked tirelessly to implement new fundraising opportunities and strategic marketing efforts, raising the profile of the Nature Center throughout the Southeast."

With the support of their donors and members, the Friends of the WNC Nature Center have partnered with the WNC Nature Center for several capital enhancement projects, including the 2018 Front Entrance renovation and 2019 Red Panda Exhibit addition. For 2023 and beyond, new projects include the Gateway to the Southern Appalachians enhancement, new butterfly exhibit, expansion of the Gift Shop, and the creation of a new Animal Health Center and Commissary. "This is an exciting time for the WNC Nature Center," says Gentile, "and we are glad to have the Friends as we continue to improve our offerings and grow in attendance and revenue."

A lifelong resident of Asheville, Frost is a graduate of Appalachian State University and the Duke University Nonprofit Management program. Professional history aside, she has always had a passion for nature, often visiting the WNC Nature Center as a child. "While I've been with the Friends, my love for animals has grown into a deeper understanding of our role in protecting the natural world around us. I'm so grateful to be able to play a part in sharing the WNC Nature Center's story and leading the Friends as we help them realize their vision," Frost shares.
An additional announcement comes with the hiring of Cindy Smith, the new Director of Development for the Friends of the WNC Nature Center. Smith joins the Nature Center after serving two years as Executive Director of Jewish Family Services of Western North Carolina, where she helped to bolster support and enrichment for older adults and caregivers and expand accessibility to mental health services for residents of Western North Carolina.

Smith brings to the Friends 12 years of nonprofit fundraising and community engagement experience, as well as 10 years in professional journalism. A native of Southfield, Michigan, she is passionate about promoting environmental stewardship through doing, donating, and practicing.

"Joining the Friends team will allow me to integrate so many of my skills and passions to raise important funds and bring awareness to the wonderful work of the WNC Nature Center," says Smith. "I'm thrilled to be in such incredible company – colleagues, animals, and guests alike!"