Your brick supports the animals you love while becoming
 a permanent part of the Nature Center's pathways.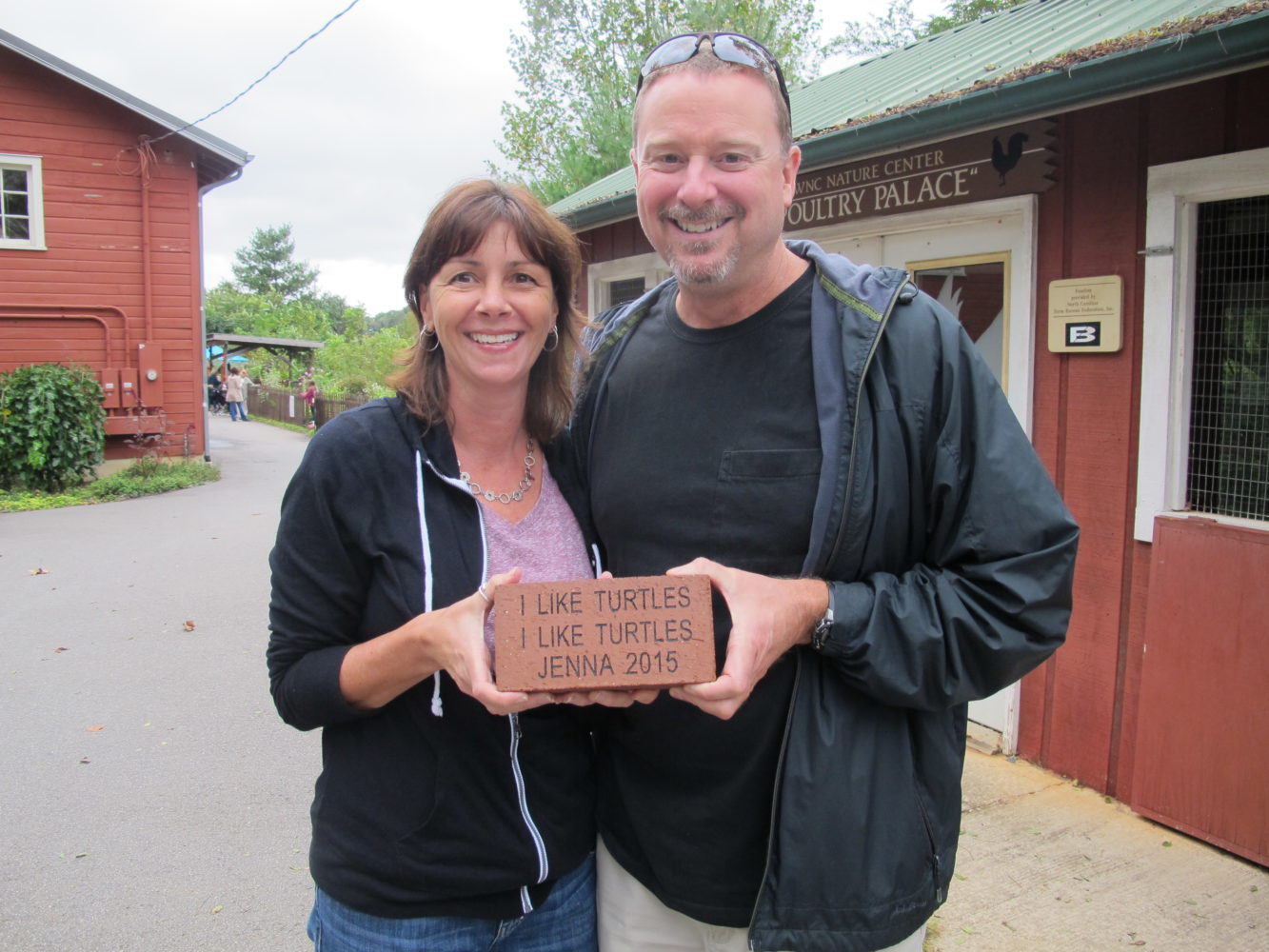 Whether you're honoring a friend, client, family member or celebrating a special occasion, our engraved bricks make a wonderful and lasting gift.
Your brick can contain up to three lines of text with up to 18 characters, including spaces, per line. Please make certain that you include IN HONOR OF or IN MEMORY OF as the first line on the order form if you want it to be part of the engraving.
**Note: Bricks are ordered and installed once a year in the summer. Donors will be notified when their brick has been installed.
If you have any questions before ordering your brick, please email Kate Frost, Director of Development, at outreach@wildwnc.org.
Each brick costs $200. To purchase multiple bricks, please submit one order form at a time.